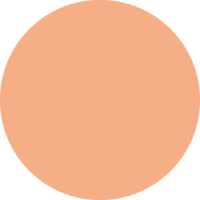 Giancarlo Maiocchi – Occhiomagico
Occhiomagico was born in 1971 (Giancarlo Maiocchi in 1949). Deeply influenced by Man Ray's work, in 1974 he theorized about the "Pleasant Illusion (Piacevolissima Illusione)" of photography. He mixed symbolism, surrealism, metaphysics and psychedelia, directing his research towards a multimedia language that he calls "New Photography".
The names of his exhibitions are symbolic: La porta di Niepce (Niepce's door), 1978 – Milan; Paesaggi di finzione (Fictitious landscapes), 1981 – Paris, Rotterdam, Groningen, Milan, Zurich; L'immagine truccata (The made up image), 1982 – Milan, Bologna, Paris, Rimini; Archeologia del futuro (Archaeology of the future), 1983 – Rome, Milan, Venice. He worked with Alessandro Guerriero and Alessandro Mendini (together they created 24 covers for the magazine Domus), with Ettore Sottssass (Menphis), Aldo Rossi (Il Teatro del Mondo), Michele De Lucchi and magazines such as Casa Vogue, Interni, Abitare, Ottagono, Modo and many others.
Since 1990 he has been working on a more intimate dimension, where female figures are hanging together with objects in imaginary landscapes, eternally waiting. The relevant projects are: Falso movimento (Fake Movement), 1989/1992 – Brescia, Milan, Salonicco, Chiasso, Prato, Pavia; IO non sono IO (ME is not ME), 1993/1994 – Milan, Paris, Rome, Fiesole; Mi vida 2000 (Mantua, Milan, Bologna, Genova.
He is also a professor (I.E.D. Milan, Istituto Italiano di Fotografia in Milan, and Visitor Professor at Ecole d'Arts in Losanna, Bauer, Futurarium, in Milan), he holds conferences and workshops (Estetica ed Estasi, Mitologia Cangiante Luccicante). His work is part of important public and private collections.
Courses: Corso Professionale Biennale di Fotografia – Full Advanced