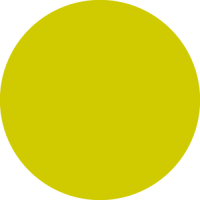 Gigliola Foschi
Photography historian and critic, Gigliola Foschi is a member of the MIA Photo fair committee.  She curated several exhibitions for galleries, public institutions, Italian and foreign photo festivals (Scavi Scaligeri in Verona, Museo del Santo in Padua, FAR/Fabbrica Arte Rimini, Fondazione Lercaro in Bologna, Festival Fotografia Europea in Reggio Emilia, Festival Fotografico Europeo, Museo d'Arte Orientale in Torino, Photolux Festival in Lucca, Espace Van-Gogh in Arles, Photo Biennale in Salonicco, Month of Photography in Bratislava, etc.).
Since 2004, she has worked with Centro culturale and Galleria San Fedele in Milan, where she curated many socio-political exhibitions. She wrote for the cultural section of "L'Unità" and for "Zoom International" for more than 10 years.  She now works with "Gente di Fotografia", "Alias/Il Manifesto" and "Il Fotografo". She wrote the chapters related to the Italian history of photographyfor the first and thirs volumes of the encyclopedia The History of European Photography (Central European House of Photography, Bratislava).
Gigliola Foschi published Le fotografie del silenzio. Forme inquiete del vedere (Photographs of silence. Agitated forms of seeing) Ed. Mimesis/Accademia del silenzio, 2015. She also contributed to An Unexpected Mosaic, Unique Aspects of European Photography, PhotoEspaña 2016/Encontros PHE, Madrid.  She won the photography critic award of Benevento (2002). She lives and works in Milan.
Courses: Corso Professionale Biennale di Fotografia – Full advanced