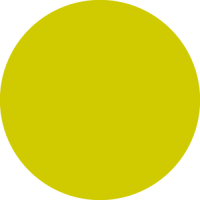 Gigliola Foschi
Storica e critica della fotografia, fa parte del comitato di MIA Photo fair.  Ha curato mostre presso gallerie, istituzioni pubbliche e festival fotografici italiani e stranieri (Scavi Scaligeri di Verona, Museo del Santo di Padova, FAR/Fabbrica Arte Rimini, Fondazione Lercaro di Bologna, Festival Fotografia Europea di Reggio Emilia, Festival Fotografico Europeo,  Museo d'Arte Orientale di Torino,  Photolux Festival di Lucca, Espace Van-Gogh di Arles, Photo Biennale di Salonicco, Month of Photography di Bratislava, etc.).
Dal 2004 collabora con Centro Culturale e la Galleria San Fedele di Milano presso il quale ha curato numerose mostre di taglio socio-politico. Per più di 10 anni ha scritto per le pagine della cultura del quotidiano "L'Unità" e per "Zoom International".  Attualmente collabora con "Gente di Fotografia", "Alias/Il Manifesto" e "Il Fotografo". Ha scritto i capitoli relativi alla storia della fotografia italiana per il primo e al terzo volume dell'enciclopedia The History of European Photography (Central European House of Photography, Bratislava).
Ha pubblicato il libro Le fotografie del silenzio. Forme inquiete del vedere, Ed. Mimesis/Accademia del silenzio, 2015 e collaborato a An Unexpected Mosaic, Unique Aspects of European Photography, PhotoEspaña 2016/Encontros PHE, Madrid.  Ha ricevuto il premio critica fotografica Città di Benevento (2002). Vive e lavora a Milano.  
In quale corso: Corso Professionale Biennale di Fotografia – Full advanced